​"Writing is something you do alone. It's a profession for introverts who want to tell you a story but don't want to make eye contact while doing it."



​- John Green

​Writers are considered solitary creatures. They are portrayed in history and media as withdrawn, antisocial, even reclusive, and commonly with only a cat and a caffeine addiction to keep them satisfied with life. And while there's nothing wrong with being an introvert (especially if you like cats), I'd like to take a moment to bust this particular myth with the fact that not all writers are introverts.

Some of us are blatant extroverts. Although others might argue that we are, in fact,

ambiverts

, which is kind of like being ambidextrous, switching between introversion and extroversion as it suits the situation. Controversy aside, writers that are extroverted DO exist.

The phrase "extroverted writer" sounds like a bizarre oxymoron; after all, like author John Green says in the quote above, isn't writing an endeavor uniquely suited to introverts since it involves so little contact with the outside world? Don't extroverts thrive, even survive, on immersing themselves regularly in social situations? As much as these things may be true, I disagree with Mr. Green. Not only can extroverts like myself be career authors (and be good at it), but we might actually have the upperhand on our introverted counterparts in some areas of authorship.
​That's not to say it's a cake walk to write, edit, revise, repeat as an extroverted author; writing a book can certainly be difficult when you're more interested in spending time with real-life people and seeing real-life places than delving into the depths of your own soul and pouring it onto paper.
​

Below I've gathered a list of Pros and Cons to being an extroverted writer, outlining the real difficulties we face as well as the wonderful advantages that are had being extroverted in a typically introverted profession. I've also included some of my tips for surviving as an extroverted author.
Powered by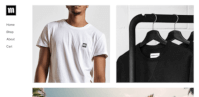 Create your own unique website with customizable templates.