The

Life, the Universe and Everything Writing Science Fiction and Fantasy Conference

is a local (to Utah) conference I always clear my calendar for. Not only is it my birthday present every year (February, anyone else?), but it's an incredibly good value. Registration is only $50 for all three days (only $15 for students!), and you can always expect to have a wide range of artists present. From newbies and fans to published professionals, LTUE has something for everyone who loves the fantastic. Artists, Writers and Authors, Publishers, Editors and Agents, Graphic Designers and even Screen Writers. I've been attending LTUE for seven years. This year was my first year there since I published

my fantasy novel Woven

, and I got to attend the multi-author book signing next to big-wigs like

Brandon Mull

and

Charlie Holmberg

. Even

Brandon Sanderson

was there! It was a totally surreal experience, and I look forward to hopefully presenting on a panel in 2019.

My favorite class this year was the first on I attended on the second day.

Maxwell Alexander Drake

is an award-winning Science Fiction/Fantasy author and Graphic Novelist. He's a blunt and unabashed presenter, whose main goal, besides delivering mind-blowing information about how to craft an incredible novel, is to offend at least half the people present. Apparently, writers are a pretty sensitive lot when it comes to the "right way" to write a book. He made it clear: his way is the right way, but it's only one way. If you want to do it another way, disregard everything he says. But his way is the best way, of course. He managed to boil a three hour presentation into a fantastic 45 minute one. What follows are a few gems from his class, and if you want more, go buy his book (or read it on Kindle Unlimited!)

"Dynamic Story Creation."

The first thing he said that caught my attention is that we should always be asking, "What does this do for my story?" Sometimes, that means "killing our darlings" (Not babies. Never babies). If a scene or character doesn't DO anything, it's irrelevant and should be eliminated for the good of your story.
Powered by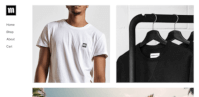 Create your own unique website with customizable templates.