What do writing and a good workout have in common? More than you might think.

Both can feel immensely rewarding.

Both release positive endorphins and serve as fantastic coping mechanisms. Most of all, they can both be exhausting but need to be done often anyways to maintain progress.

Whether you are training for a marathon or preparing to write a novel, you have decided to settle in for the long run.

A friend of mine just ran a half marathon. She trained by running a set of miles daily: 3 miles the first week, 4 miles the second, and so on until she could run 13.5 miles, no sweat. Each Saturday she pushed a little harder by adding 3 extra miles to that day's run. The idea was to beat complacency and force herself to improve by kicking it into high gear for a small amount of time. NaNoWriMo is like that Saturday run, right? Every day we train by writing a set amount, whether it's 15 minutes or 1500 words. But NaNoWriMo comes around and we stock up on snacks, and sit our butts in the seat and write faster than we've ever written before.

NaNoWriMo looms just around the corner and like any training, the potential for fatigue will come with it. How can you prepare for the fatigue so that it will not hinder your progression?
Powered by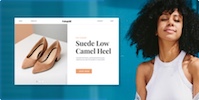 Create your own unique website with customizable templates.